Looking for more information on buying and selling businesses? Do you want an insider's look at the market from a top ranking broker's point of view? Jeff Bracegirdle is constantly looking for new and valuable information to pass along to you, his friends, customers and clients. He periodically releases new resources so bookmark this page and visit frequently to ensure you never miss out on Jeff's must-have material and recommendations.
How to make the next 12 months your best year ever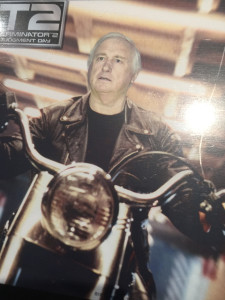 I really appreciate and value the relationships I have with all my clients and customers (past, present and future) just like yourself and I am always searching for helpful ideas that I can pass along and hopefully add value to their lives.
That's why I am delighted to share with you a short guide called  'How to make the next 12 months your best year ever.'
You can download this booklet (with my compliments) here.
In-house Complaints Procedure for RE/MAX Partners (SureCapital Real Estate Limited)
(Each Office Independently Owned & Operated).
In compliance with The Real Estate Agents Act (2008) & Professional Conduct & Client Care Rules
In-house Complaints Procedure for GLOBAL BUSINESS SALES LIMITED
In compliance with The Real Estate Agents Act (2008) & Professional Conduct & Client Care Rules
Please be advised that this process does not preclude the matter from being referred to the Real Estate Agents Authority.
The Authority may be contacted at:
P.O Box 25371, Wellington 6146
Phone: 0800forREAA (0800-367-7322)
Fax: 04-815-8468
Email: info@reaa.govt.nz
Website: www.reaa.govt.nz